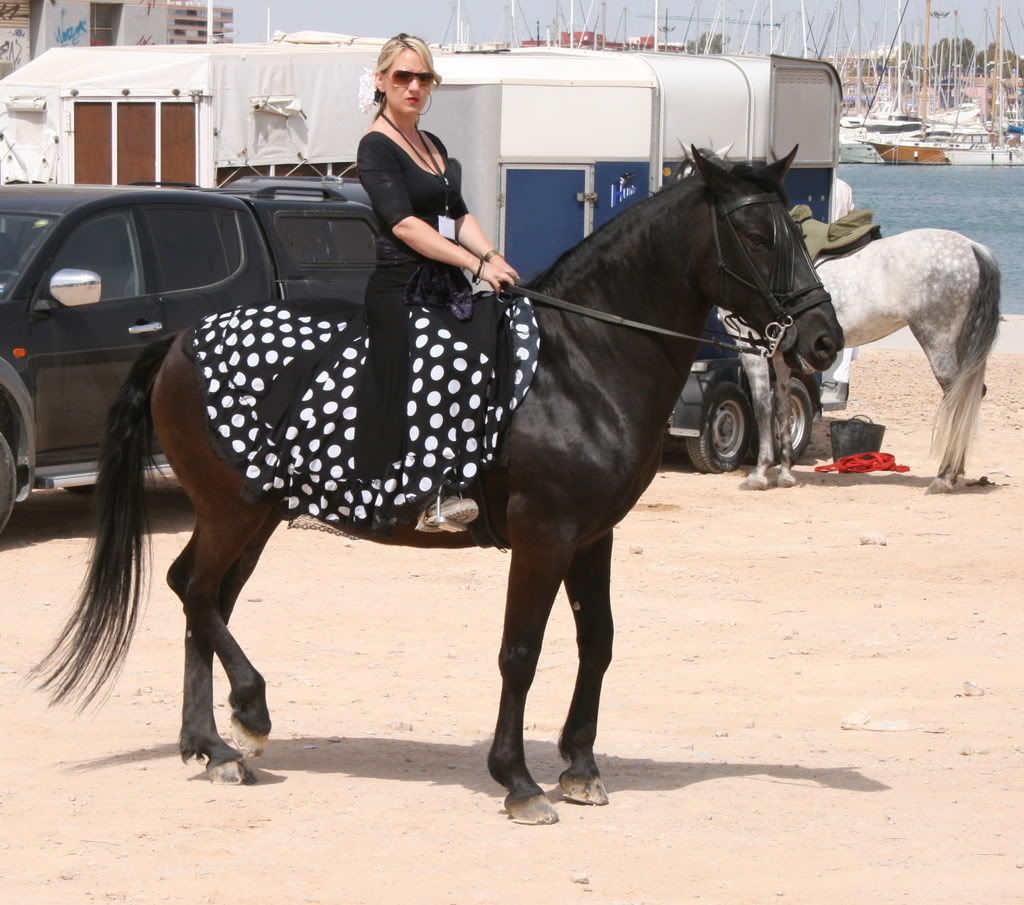 The first thing I noticed was how fresh the breeze was down by the coast. There were the odd one or two dressed in the traditional costumes of Seville, and as I walked down towards the harbour, there were the horses. Beautifully groomed with cleaming coats ridden or pulling carriages or carts. I wandered around and watched them practising and being prepared.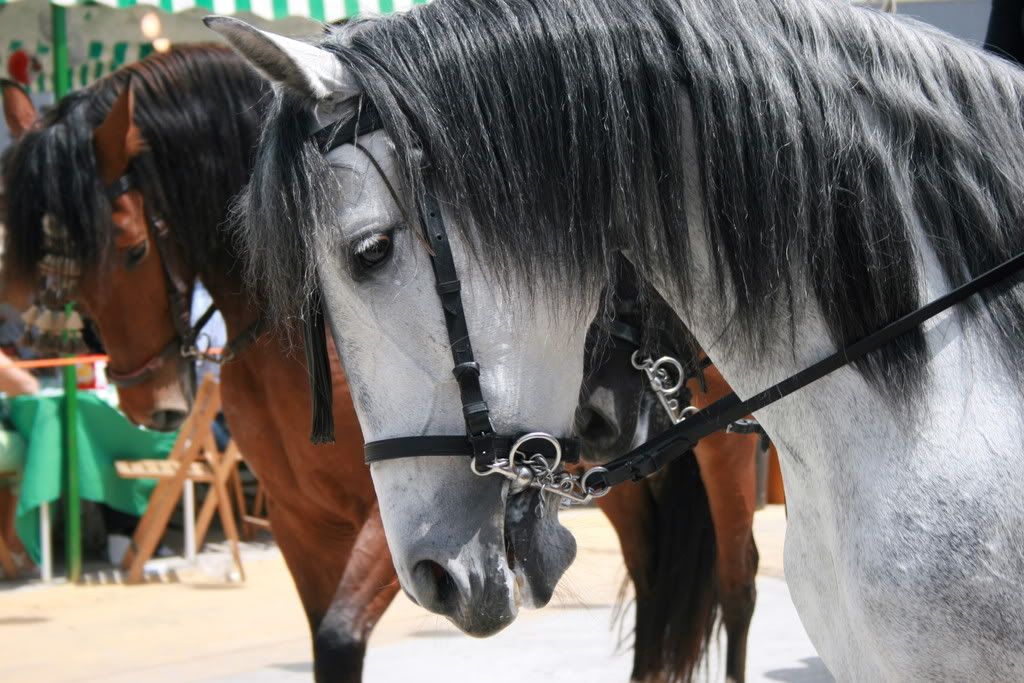 The riders were all equally well turned out in traditional dress, the
Afterwards a cold beer was called for in one of the tented bars in the especially erected plaza. Home for
lunch, obligatory siesta and a pootle around the garden.
A quick change of clothes and a bit of a tart up and we went back down to Torri for the evening. Following a lovely dinner of assorted tapas in one of the towns bars, we hit the fairground once again. There were hands clapping and feet stamping as the ladies of Sevilla partied in the bars and in the streets. I couldn't help but wonder what the newly arrived tourist would make of all this jollity and the beautiful costumes, as when Monday comes all will be back to normal.