The weather is still pretty

intermittent

at the moment, but thankfully the rain held off on Saturday afternoon for No2's birthday party. The thought of 30 children indoors was quite horrific, however, a good time was had by all, they swam, ate, bounced and played all afternoon. And I was voted best mummy in the world by No2 for giving her the best ever party. A lot of hard work condensed into about 2 days this year, because of the

appalling

weather, but there you go.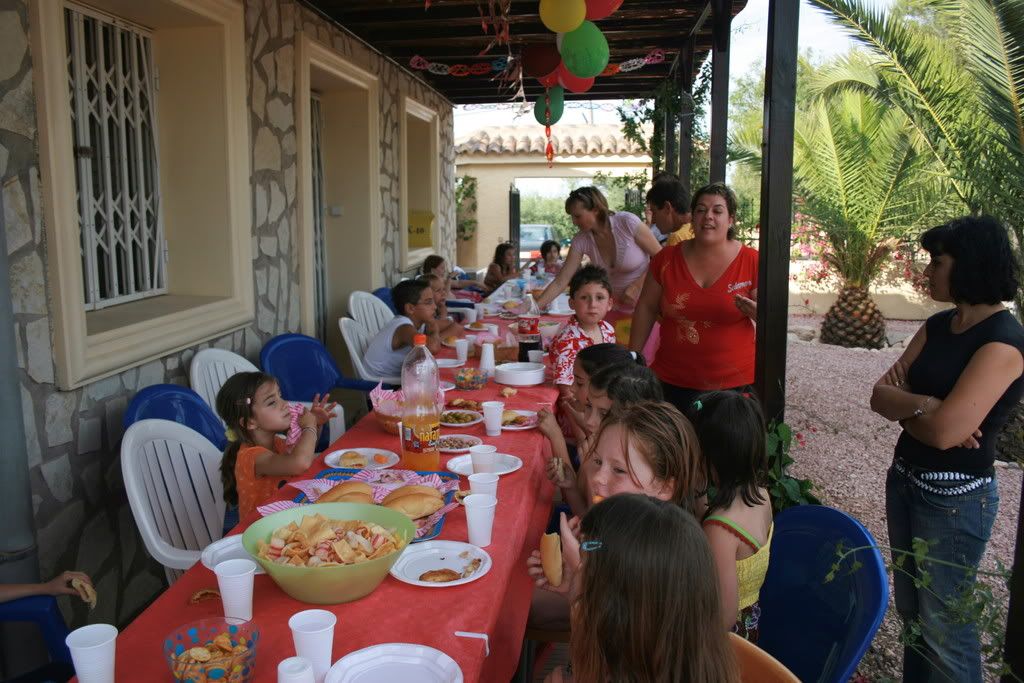 Unfortunately

Sunday did not dawn so fair, a bit of thunder, a heavy downpour and basically murky all day. It was a great pity as today was the first communion for the majority of the children in No1's class. She left the house dressed in her finery at about 11:15 to go to the church with her friends and then on to the party after.
I spent the day clearing up after the party and having a bit of a lazy day with No2, Nanny and some friends. Later that evening 21:00 we went down to watch the procession of the newly

confirmed children

. How splendid they all looked in their finery, nothing at all like the little scruff bags that come running from the school gates every evening.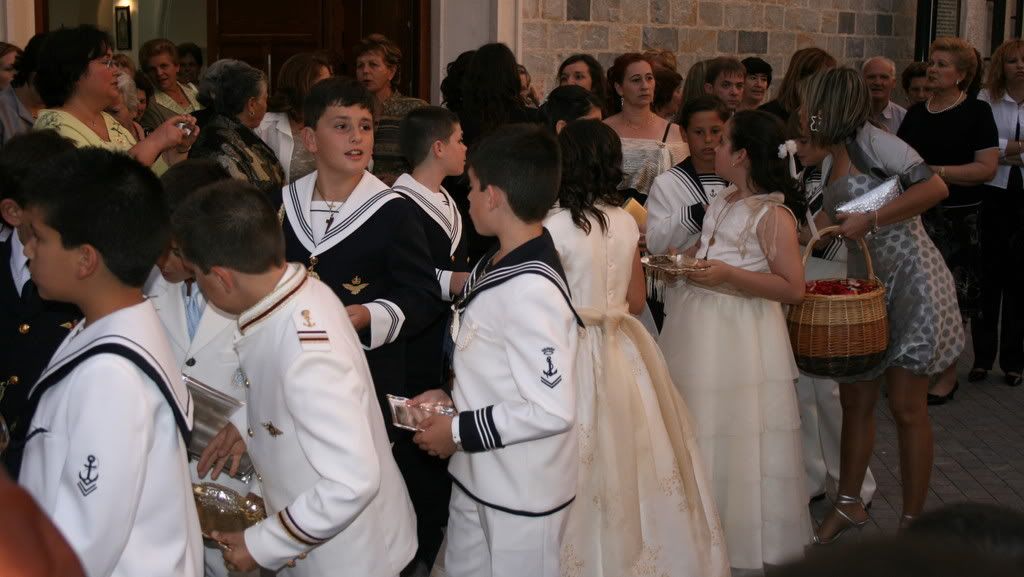 We eventually got home at around 23:30 and it was straight to bed for everybody. A lovely but very hectic weekend all round.